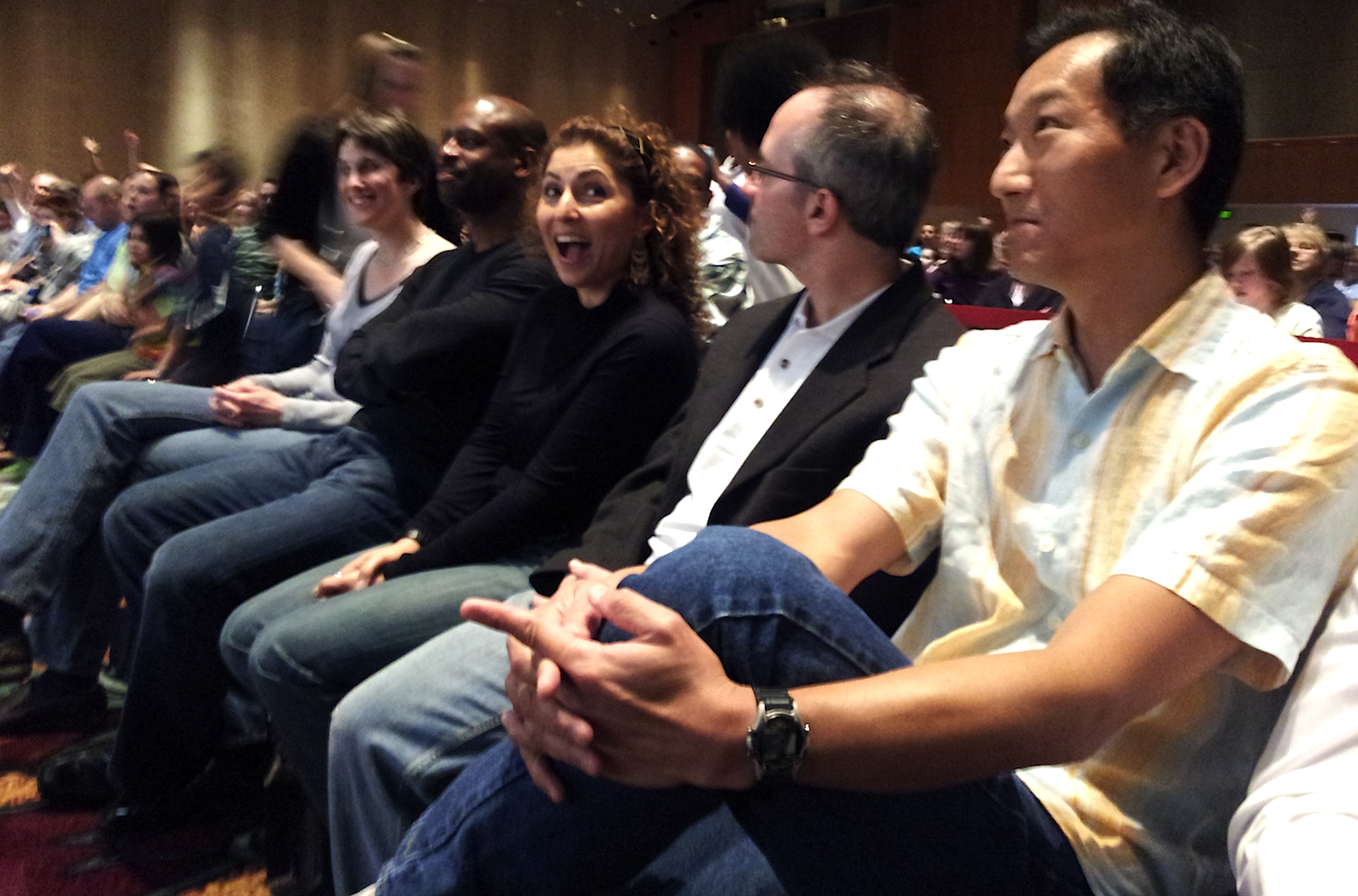 What does a scientist look like?  See above.
The National Science Teacher Association (NSTA) had a big Science Rocks event at their annual meeting last week.  A few of us lucky scientist types were invited to represent how cool being a scientist can be!
Cindy Hasselbring (Albert Einstein Distinguished Educator Fellow & Math Teacher) and  Science Rockstars: Leland Melvin, Anousheh Ansari, Corey Powell, Ken Ono, enjoying the show before they spoke. Not shown: Simona de Silvestro, Grand Hanks and Melanie Stegman.
You can meet Anousheh Ansari in person at the Science and Engineering Festival Expo April 28-29.
What does a chemistry experiment look like?  See below.
In the World's Largest Chemistry lesson, we shook a highly absorbent polymer to see if it felt cooler after evaporation….  See what happens!  Turn down your volume!  Grand Hanks is the chemist who is teaching the lesson on the microphone and his partner is the DJ who is laying down an excellent polymer shaking beat.
NSTA Science Rocks March 2012 from Melanie Stegman on Vimeo.