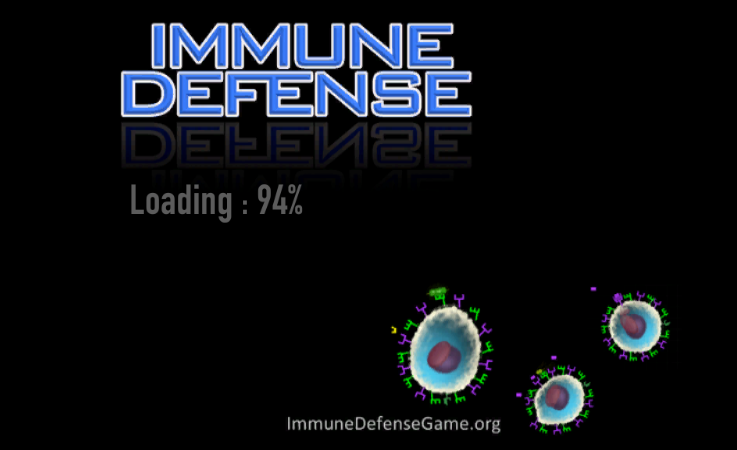 TEACHERS!   Ever wished someone had asked for your opinion, or your kids' opinions, while they were developing an education tool?  Well, here we are asking!  We need teachers of students aged 14-16.  Any subject!  Read about our game and see below to get involved in our evaluation.
Immune Defense has everything you could want in a video game.  It's catchy, fun to play and full of drama:
There are Good Guys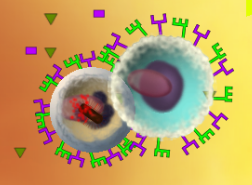 and Bad Guys
Natural Killer Cells 

and cells you need to train…. to make antibodies: 
.
Pathogens are tracked, caught and destroyed.  

We know that kids remember what they use (from our research on Immune Attack).  So we gave Immune Defense players lots of things to use and lots of reasons to use them….  Good game design runs parallel to this:  More interesting decisions for the player keeps the player engaged.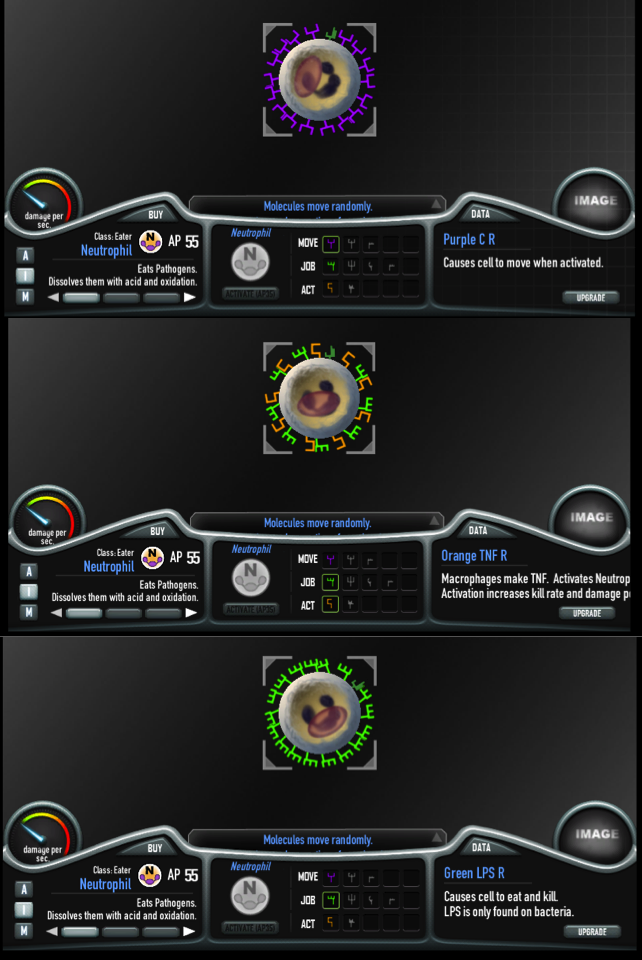 There are tough puzzles to solve.  Player use the tools they have to stop many kinds of pathogens, including E. coli, Strep, Staph, Listeria, TB and AIDS.  The tools players have are the cells of the innate and adaptive immune system.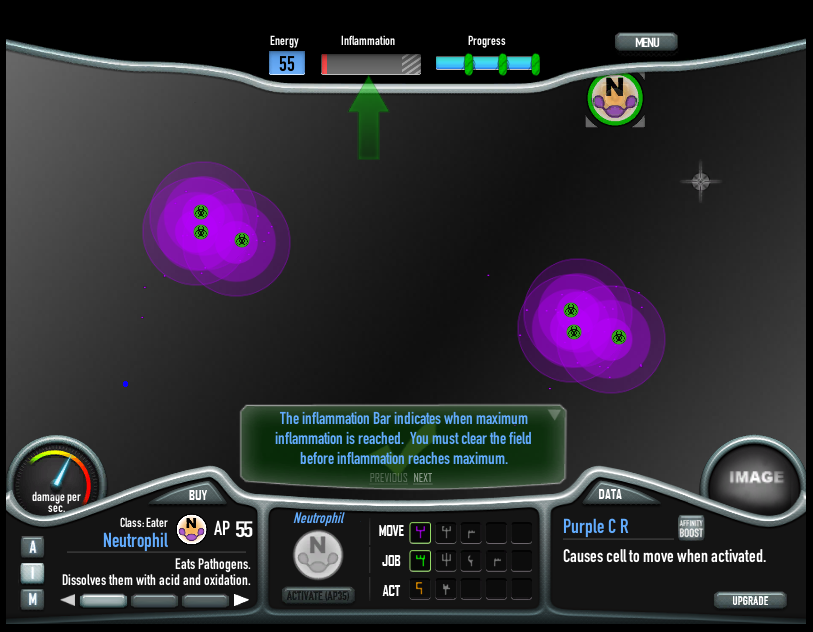 Immune Defense is like a moving, living textbook…. it should make teachers happy, too.   We have schematics and multiple models of various molecules:
We have more information in our DATA-base for curious students:
What do we need from you?  Class time and feedback both now and next Fall.  We need answers to these education research questions:
…….Do your 14-16 year old students enjoy playing Immune Defense?
…….Do your 14-16 year old students learn useful things by playing Immune Defense?
…….Can a game provide an introduction to molecular cell biology
To answer these questions we need large numbers of 14-16 year old students to play Immune Defense in their classroom. The next day they will hear short video lectures and the next day they will take our survey of what the think about the game and what they learned from it and the lecture. Other students will see the lecture first and play the game second. It may be that the lecture make the game easier to play, we don't know yet.
NOW, this Spring, we are conducting two and three day tests. We are asking your students to play the game OR hear the video lecture and the next day take our survey.  This three day testing protocol will start in the Fall 2013.  We hope that you will participate this Spring with 1, 2 or 3 days, give us your feedback and then in the Fall conduct the full three day protocol in your classroom.
Teachers will work with the Maine International Center for Digital Learning.  www.MICDL.org.  Please register there.  Additionally, your students ate taking part in an experiment.  I, Melanie Stegman, will be very happy to Skype/Google hangout with your classes and talk about the design of our experiment and what we have demonstrated but only after your students have participated, we don't want to affect their experience of the learning process.
Who should participate?  Well, science teachers, any kind!  Biology, chemistry, physics, anatomy, technology teachers, engineering teachers, art teachers, English teachers, Communication teachers, social studies teachers.  Thought provoking questions can come from any field:  Social studies teachers can say, If you want to sway people's opinion about an issue, is a game a good way to do so?  What kinds of information do people need to make a decision?  Compare and contrast iCivics and Immune Defense.  Art teachers can ask their students, "Do you think the graphics in the Immune Attack game make the game easy to understand?  Do you have graphic art ideas that might make the game easier to understand?"  And if they do, please send them to us!
If  you do not teach >25 students, if you do not teach in the US, if you cannot follow the 3 day protocol in the Fall you may still evaluate the game and your students can give us some feedback: just not as much as our official evaluation.  So contact MICDL.org to register, and tell them in your first email that you just want to evaluate the game informally.  Thank you!
Here is a Maine Teaching Standard Alignments (we have not yet aligned Immune Defense to the new Common Core standards.  Anyone want to lend a hand?)